16th Century Pattern Tile
Teresa Vai de Férias and Mariana Sampaio Studio invite you to experience a different tile painting workshop: 16th century pattern tiles are one of the most iconic symbols of Portuguese Culture. You may find them on churches, palaces or just regular portuguese houses. They cover our walls, ceilings, inside and outside, they are part of our everyday lives.
This workshop will teach you how to paint a 4 tile panel (30x30 cm), of a pattern that rotates and repeats, creating a new and bigger design when all 4 tiles are connected. Come and experience painting with cobalt blue and yellow.
Os azulejos de padrão dos séculos XVI e XVII são um dos símbolos mais emblemáticos da cultura portuguesa. Pode encontrá-los em igrejas, palácios ou simplesmente em casas portuguesas comuns. Eles cobrem as nossas paredes, tetos, por dentro e por fora, fazem parte do nosso cotidiano.
Este workshop vai ensiná-lo a pintar um padrão que roda e repete num painel de 4 azulejos (30x30 cm), criando um novo e maior desenho com a ligação dos 4 azulejos. Venha experimentar pintar com nosso azul cobalto e amarelo.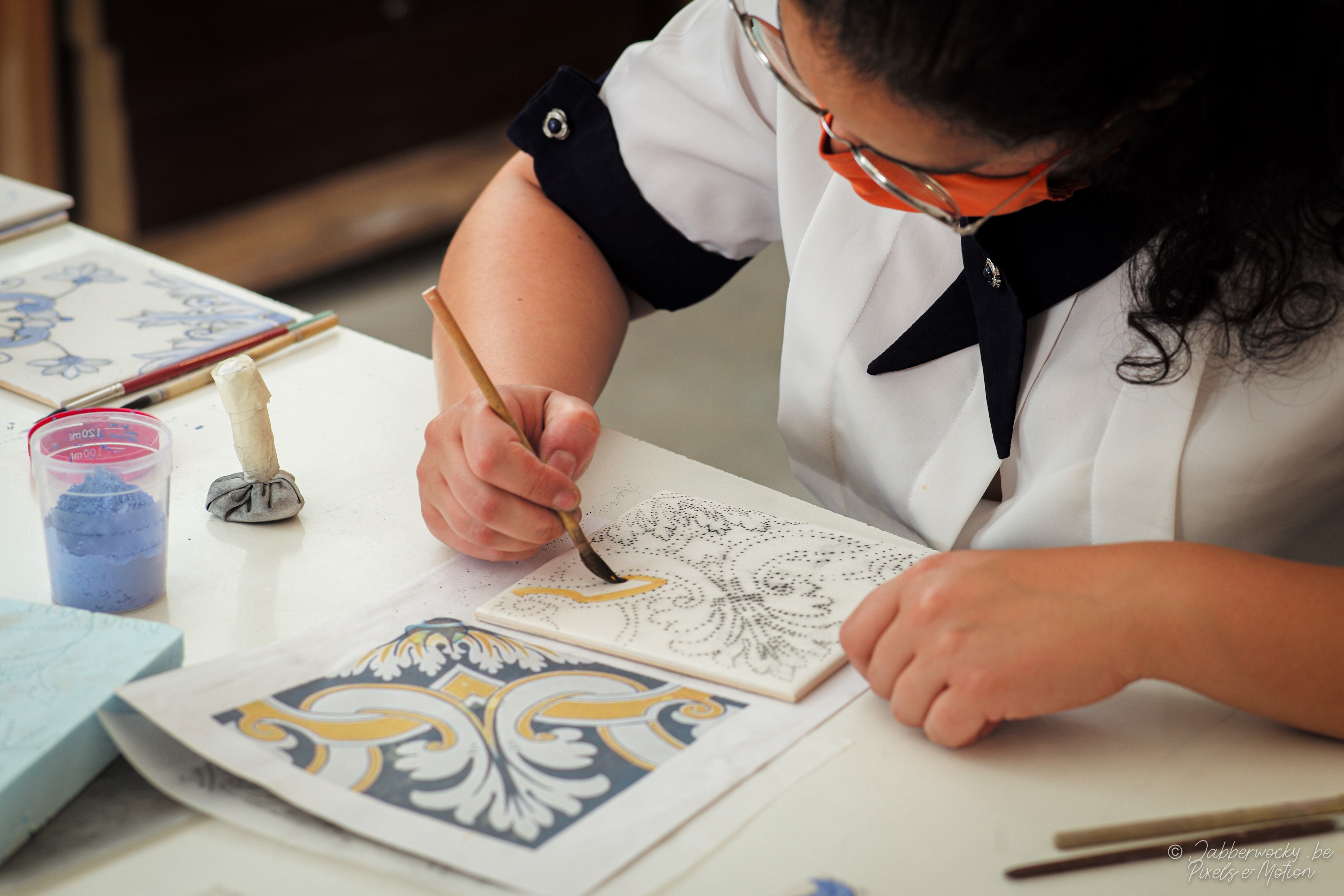 Objectives | Objetivos:

Learn how to transfer your drawing to the tiles | Aprenda a transferir seu desenho para os azulejos;
Prepare your own paints; | Prepare as suas próprias tintas;

Discover how to paint a pattern with the same color tones | Descubra como pintar um padrão com o mesmo os mesmos tons de cor;
Informations | Informações:
December 6th - 3pm / 6pm
6 de Dezembro - 15h00 / 18h00

All materials and tools included.
Todos os materiais incluídos.
Min: 6 people | pessoas
Max: 10 people | pessoas

Location | localização: Mariana Sampaio Studio - Silos Espaço OF-B
Rua Filinto Elísio 42, 2500-202 Caldas da Rainha