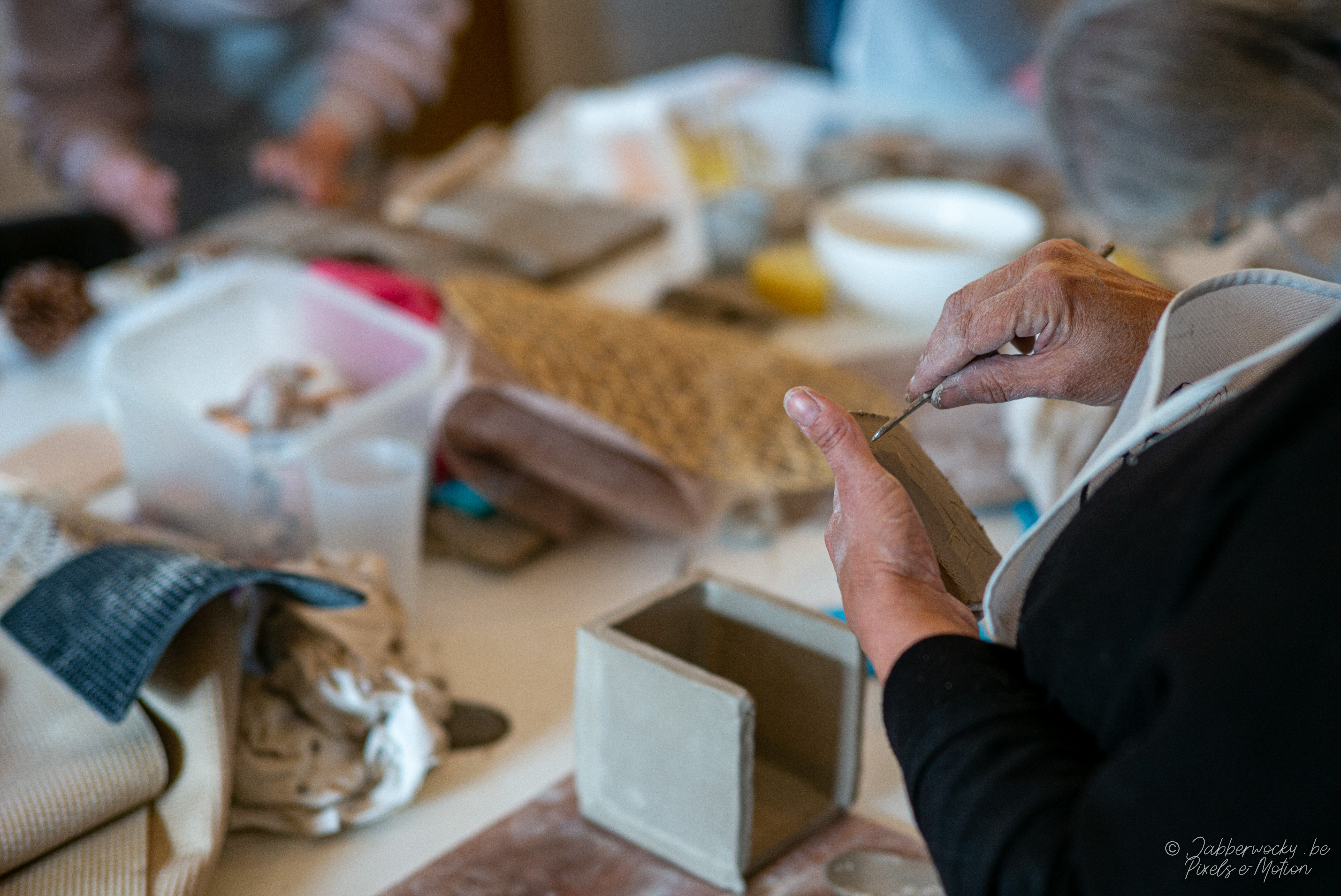 Ceramics is a wonderful way to dive deeper into your creative expression. It can be therapeutic, and convey a sense of peace, while challenging you to use your problem solving skills to create new forms. This course will give you several different tools and techniques to experiment with creating new ceramic forms. You can take one module, or take them all.
Goals:
• Get to know the ceramic transformation process from clay to the ceramic piece;
• Know how to prepare clay, paints and plaster to create a ceramic sculpture.
• Understand the different construction techniques of a ceramic piece;
• Know how to apply different types of materials for different decoration styles.
• Get to know the various instruments and tools for working with clay.
• Create your own ceramic projects.

This course consists of 9 Modules of 10hours each (from October to June). In each module you will learn different techniques for building ceramic pieces and at different techniques for decorating your pieces.


O Mariana Sampaio Studio tem o prazer de apresentar o primeiro Curso de Cerâmica Artística para adultos. A cerâmica leva-nos mais além na nossa criatividade e é absolutamente terapêutica aumentando a autoconfiança e autoestima. Transmite uma sensação de paz e ao mesmo tempo desafiante. Crie um objeto feito com as suas próprias mãos e dê largas à sua imaginação.
Objetivos:
• Conheça o processo de transformação cerâmico desde argila até à peça de cerâmica;
• Saiba preparar barro, tintas e gesso para a criação de uma escultura cerâmica.
• Compreenda as diferentes técnicas de construção de uma peça de cerâmica;
• Saiba aplicar os vários tipos de materiais para os diferentes estilos de decoração.
• Conheça os diversos instrumentos e ferramentas para trabalhar o barro.
• Crie os seus próprios projetos de cerâmica.


Este curso é constituído por 9 Módulos de 10h a cada um (de Outubro a Junho). Em cada módulo aprenderá técnicas diferentes de construção de peças de cerâmica e técnicas distintas de decoração das suas peças.


More information and applications | Mais informações e inscrições:


Apply Now | Inscrição